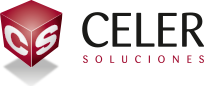 "Thank you kindly for sharing your benefits code:
'FCRA preferential'.
Although timing was tight, Celer came through on time!"
FCRA Network recommends Celer Soluciones for international industry-specific translations. Adapting information to its target readership is essential for successful communication. Celer's specialised translation service is provided by teams of experts who, besides possessing excellent language skills, are trained in, and have professional experience of, each field of activity.
As a partner of FCRA Network you have access to volume pricing benefits by mentioning product code "FCRA preferential" to the Celer account manager.
Celer specialises in translating Life Sciences documents, such as: 
Basic and specialist scientific documents
Clinical trial protocols, amendments and informed consent forms
Training applications in various formats
Pharmaceutical marketing
Pharmacovigilance reports
Medical devices
Pharmaceutical production documentation
Regulatory texts and medicinal product marketing documents
Veterinary medicine, plant health products, agricultural science
In most countries anything related to life sciences is subject to a very strict regulatory framework. The translation of medical and pharmaceutical documents needs to observe the rules set by this framework. In addition to complying with this requisite, which is often absent or less crucial in other fields of specialisation, the accuracy and the faithful representation of the original takes on the utmost importance in this area as it is our own health that could be at stake
At Celer Soluciones they have a fantastic team of medical translators who combine superb language skills with medical qualifications and experience in clinical practice. We also have translators with professional experience in the areas of pharmacology and veterinary medicine. If you care about an accurate representation of the original in your life science documents, choose Celer for their expertise.